D.O.T Exam: 59 Dollar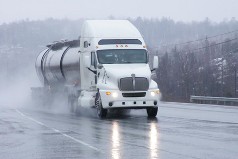 . Walk-in Welcome
Open Monday to Friday 9am -5 pm
We accept new patients
2 locations: 8968 Kirby drive houston tx 77054
8313 Southwest Freeway suite 105 Houston 77074
Accept: cash, credit card, check
Nadia Gaddi MD - Certified DOT Physicians

8313 Southwest Freeway suite 105 Houston Tx 77074 Call 713-773-1102 for appointment

Open Monday- Friday 9 am -5pm

walk-in welcome
Dr Nadia Gaddi is a family physician treating patients in Houston, Texas, and the surrounding communities. She holds certification from the American Board of Family Medicine. Dr. Gaddi is also a member of professional organizations including the American Medical Association and the American Academy of Family Physicians.

In order to pursue her medical degree, Dr. Gaddi attended Sindh Medical College at Karachi, Pakistan. She continued her medical education at Methodist Hospital in Houston. Here, Dr. Gaddi received her residency training in family medicine.

Patients visiting Dr. Gaddi can receive a full range of medical services. She provides general consultations, as well as treatment for specific illnesses and issues. When she is not treating patients, Dr. Gaddi enjoys reading, listening to music, and spending time with her family.